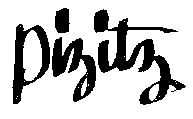 ---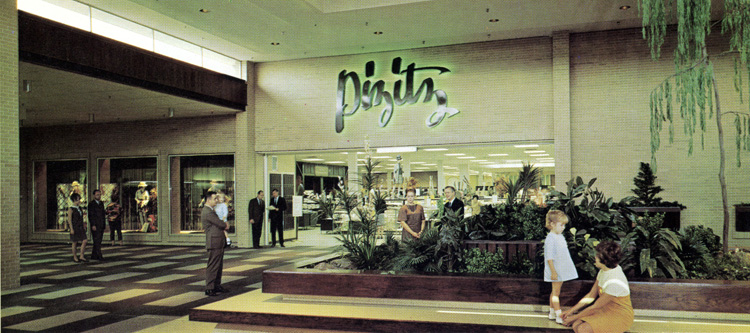 The Pizitz in the mall portion of Five Points West ... 1970s
(For some 20+ years it sat rotting after closing in the 1980s!)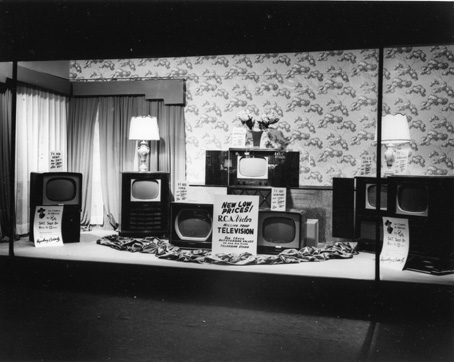 RCA Victor TVs on display at the downtown Pizitz in 1956
(Charles Preston Photograph Collection, Birmingham Public Library Archives Department)
LEFT:A closer look at the card at the center of the TV display. "Million Proof" tellys on sale. Pizitz had what it called a "television studio" on the 6th floor.

RIGHT: May I recommend the RCA "Kent" model? It's been marked down to a reasonable $269.95! You know you want one .... otherwise you'll miss Uncle Miltie, Your Show of Shows and that guy on Channel 13, the one who's a magician and has those neat puppets.

And HOPALONG CASSIDY will be here in person at Pizitz! I can imagine all the kids who were counting the hours and minutes to Saturday morning.....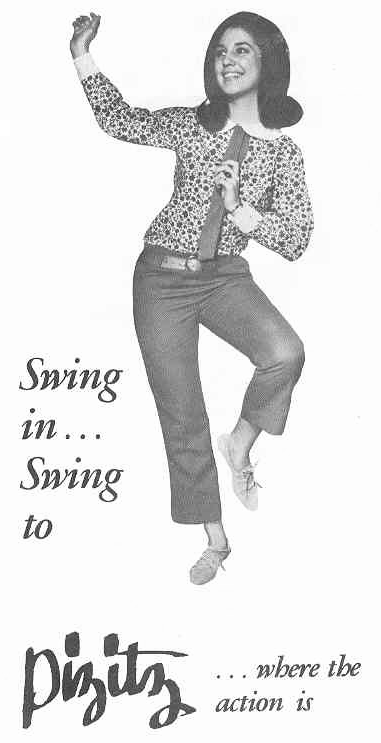 1966 advertisement ... from the back of a WAQY Radio survey
(Visitor Kathy Cook identified the woman in the above ad as one of her Bessemer High School classmates, Sharon Wall)
OLD PIZITZ HATBOX

A great specimen of the OLD pre-'60s Pizitz logo. Indicates three locations: Birmingham, Bessemer and Roebuck.

(from the Tim Hollis collection)

MERRY CHRISTMAS

Circa '70s gift box.

(from the Tim Hollis collection)

TAG, YOU'RE IT!

Clothing tags ... below the Pizitz log reads "THE BOYS' SHOP."

(from the Tim Hollis collection)