Five Points West
---

Birmingham's first major shopping center, predating Eastwood Mall by a number of years. The ultimate cluttered-and-crowded 'strip center.'

Thanks to the generosity of the Alvin Hudson archive, we have these pictures to offer! First, a great aerial shot of the Five Points West footprint as it appeared, circa 1965.....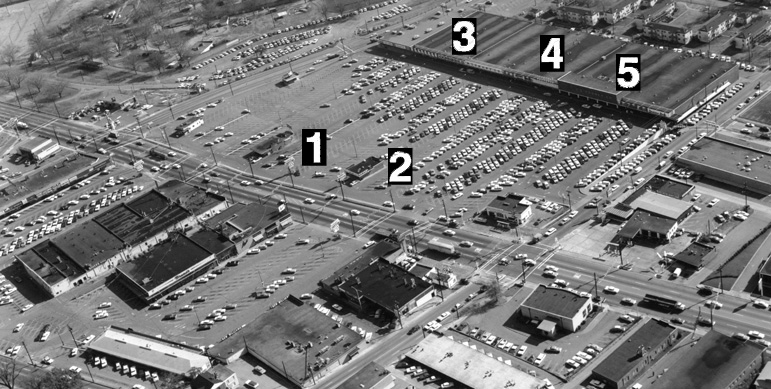 This is a very detailed picture; close-ups indicated by number below:
1) The signage for Five Points West as it appeared in 1965: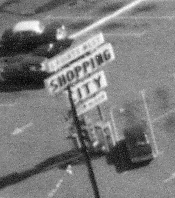 2) A Krispy Kreme Doughnut shop: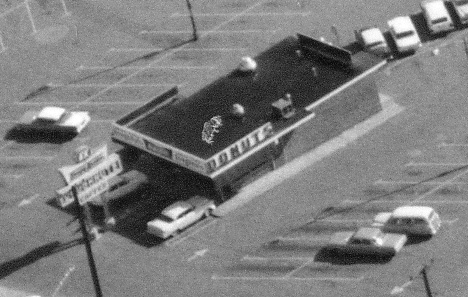 3)Kroger, Woolworth's and Grant's:

4) The outer facade of Parisian: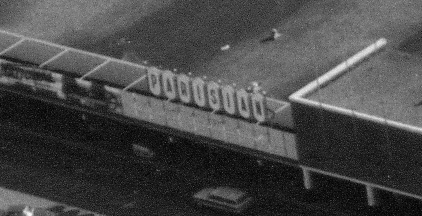 5) And JCPenney: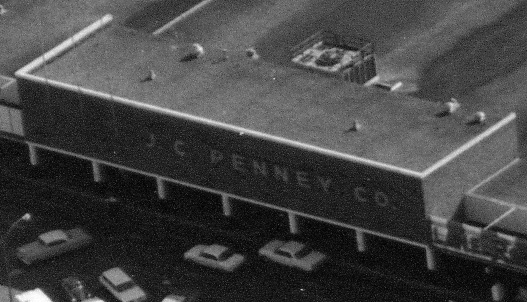 ---
Here are a few pictures taken at the entrance to the W. T. Grant store......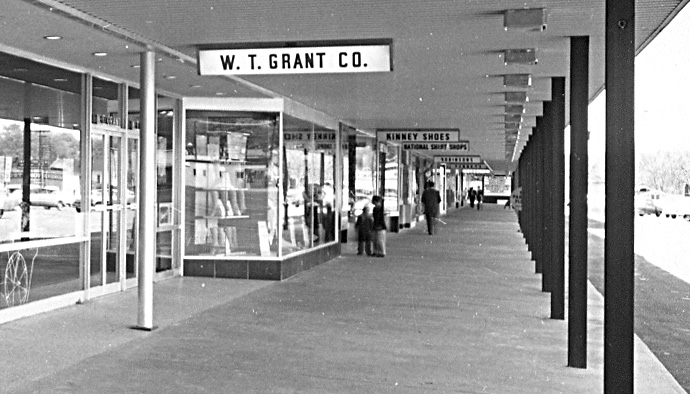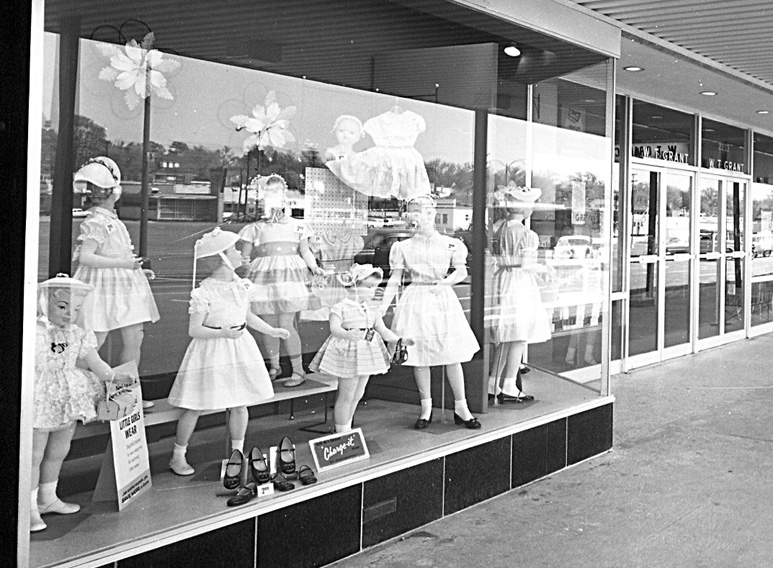 "LITTLE GIRLS' WEAR" The price tags can't be seen in this resolution, but they ran anywhere from $2.99 to $4.99, The shoes on display here would set you back $2.99.
And if you couldn't afford all that in one gulp......

---
So, are you hungry after all that shopping? Don't you wish you could go back in time, so you can have one more meal at this Birmingham institution......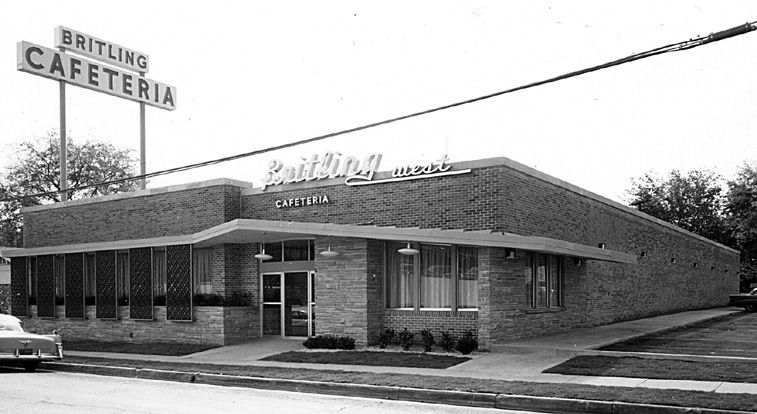 ---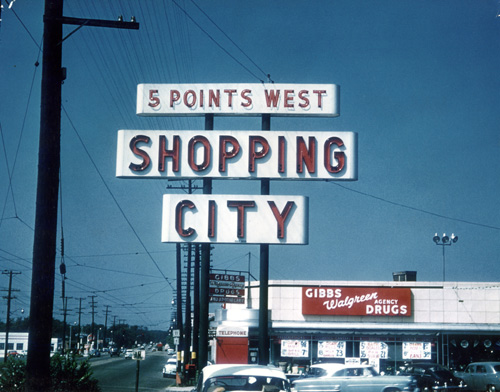 Here's a closer look at the main Five Points West sign,
from this September 1957 photo.
(courtesy Dixie Neon collection)


WAPI Radio remote at Five Points West, mid '60s (?)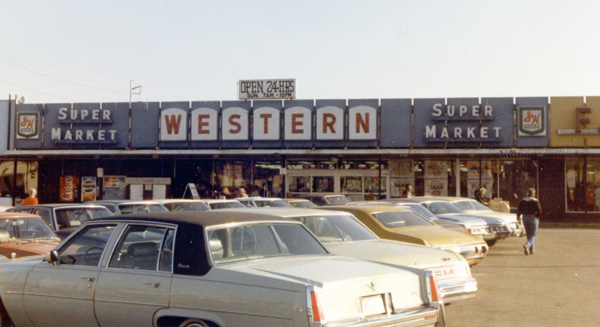 December 1981 - Western Supermarkets were still giving out S&H Green Stamps. And isn't that Woolworth's next door?
(courtesy of Dixie Neon Company archive)

---
SON OF EASTWOOD MALL?
During the 1960s, Five Points West was owned by Farm Bureau Insurance (today known as ALFA). In 1967, Farm Bureau purchased Eastwood Mall from the Waters family. In the late '60s, Five Points West was still a major shopping venue, but Eastwood was the hottest thing in Birmingham. Farm Bureau attempted to duplicate Eastwood's success on Birmingham's west side by putting in a mall behind the south portion of the Five Points West property.

This right-angle 'mini-mall' had one anchor: Pizitz.

Curiously, this new addition's lifespan was barely 15 years. While the original open-air strips at Five Points West continue to thrive in the present day, for more than 20 years the old Pizitz lay vacant and rotting, with some picture windows long since shattered, allowing one to view a very creepy sight: some of the abandoned mall!

This addition was demolished in 2008, but early in 2005 I took pictures of this old property.

Come, let's go sightseeing! (bring a mask if you're sensitive to mold)


RETURN TO BIRMINGHAM REWOUND: RETAIL

Updated 09/02/2009 -- 731 PM EDT