Yellow Label Syrup
---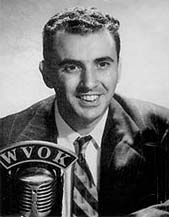 No page dedicated to "vintage" Yellow Label would be complete without a "vintage" picture of the syrup's biggest cheerleader, the late Joe Rumore. Joe was extoling the virtures of "Yella" long before a certain guy from Abbeville, Ala. used the color as a selling point for his pressure-treated lumber.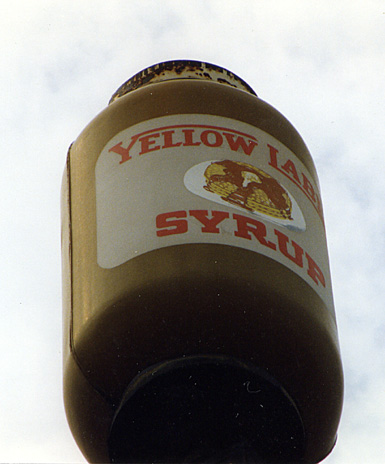 The famous giant syrup jar, a downtown B'ham landmark for eons.

---
YOU SAY IT'S YOUR BIRTHDAY.....
According to Tim Hollis, the syrupmaker regularly combed the birth records of Birmingham area hospitals, for the purpose of sending birthday greetings to the little'uns each year. The design changed each year and showed more than a little creativity.......