Millbrook Bread
---

MILLBROOK was a regional brand served by Interstate Bakeries ... also the parent company of Dolly Madison cakes. They licensed the "Peanuts" characters for all their different brands to use in their advertising. Remember when Dolly Madison used to sponsor the Peanuts specials on CBS back in the '70s? It makes sense now, doesn't it?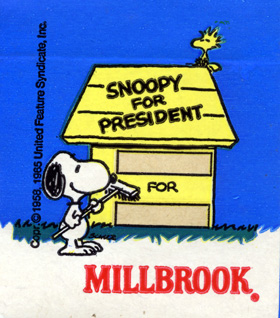 One of a number of stickers which used to be in "specially-marked packages"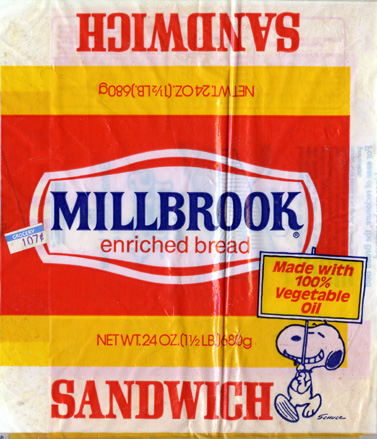 Good grief! This was the wrapper from a loaf of Millbrook back in the early-ish '70s.
(courtesy of Tim Hollis)

---
RETURN TO BIRMINGHAM REWOUND: RETAIL
01/14/2005 -- 1238 AM EST